I cannot see the sky for smoke
I cannot breathe the air.
My children scream from their wounds
Of whatever it is we are being punished for.
You who have stolen our land, pushed us into ghettoes, strangled our economy, starved and maltreated us,
Turned us into your prisoners from the time we are born to the time we die
Who have made life for us hell,
Why should we not fight back against you? Why should we not fight with sticks and stones, blood and tears
Against your metal monsters, your apartheid walls, your pretences and your lies?
You have all the power, we have nothing
Except right on our side.
Yes you can kill us, and we will lose
Each battle, but we will fight
Because we are human, and you have forgotten that
Just as your oppressors seventy years ago
Chose to forget that you are human.
Tell me, do we frighten you
With our lack of anything but our dignity
Our pride, which you have not shackled
Do our sticks and stones frighten you so much
So much more than your bombs and your rockets frighten us?
After all, you can crush us easily
So why are you so afraid?
Who is the prisoner, who is the free
If you are so chained by your fear
That you must wall us and oppress us
Steal everything from us
And you are still not satisfied?
You who have everything,
Tell us, who have nothing
Because you have taken all from us -
If I must crawl on my belly
And my children bleed and cry.
Copyright
B Purkayastha
2012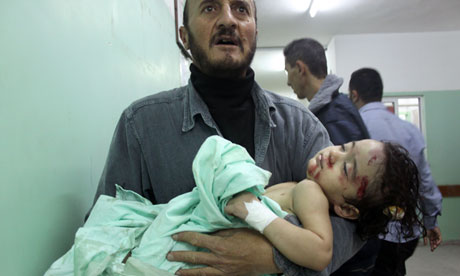 Yes - with this, I have officially begun writing again. It's more than time I did, anyway, though I will have to take it slow to start with. I don't know if I have any readers left. I suppose the response, if any, will let me know.